Where accuracy matters!
Historical results of GoWin! Software.
It's not a wonder.
It's just the power of GoWin!
GoWin! Performance is
HOT
Red colour will mark the correct predictions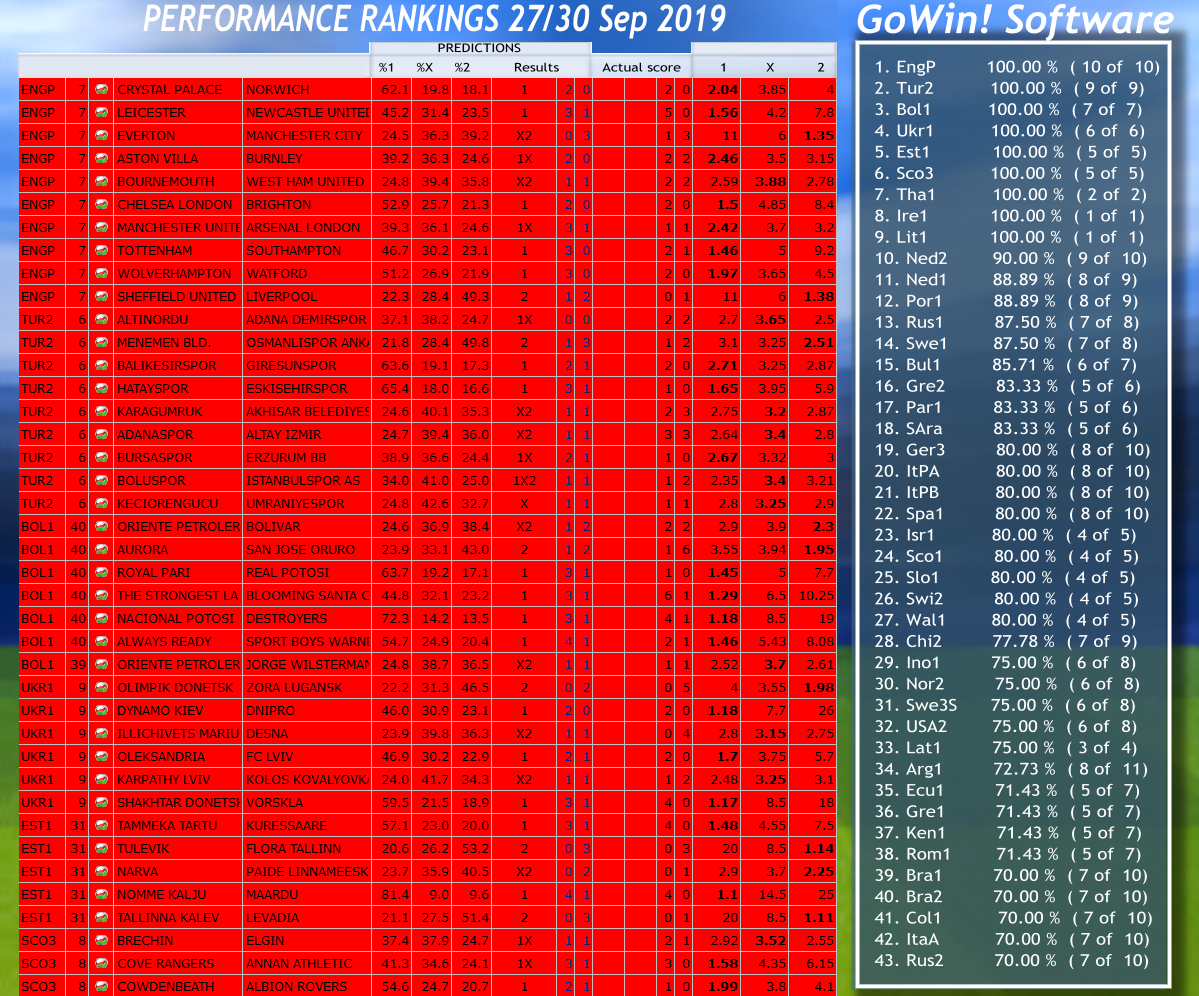 Impressive, yet down to Earth
Keep your eyes on the stars, and your feet on the ground.
Performance and Best Choice
The heart! The Control Centre that helps you monitor the Performance and choose what's best. Always check, compare and choose.
Keep in touch with Performance!
Subscribe to our Facebook page to keep you updated with the latest results and the best leagues.
Success is your Default Mood
Brilliant Accuracy, High Success Rate
70+% long-term default accuracy on many leagues
Use the Automatic overall optimization or manually fine-tune specific leagues
Tweaked on more than 1 million matches!
Unbeaten by other software! Never reached by other people! Backed by more than 15 years of continuous improvement.